Review: My Choice Chinese Cuisine
Why is it perfectly acceptable for French and Italian restaurants to give themselves French and Italian names, but Chinese retaurants have to give themselves anglicised names? Okay, someone just gave me an answer...something about French and Italian words being intelligible to English speakers.
Anyway, my sister and went to have dinner at a new find of hers; My Choice Chinese Cuisine located in River Valley Road is the latest thing in small chinese eateries that are catering to a growing demand for chinese meals that are quick, filling, and can be enjoyed among friends for a fraction of the cost of most large meals.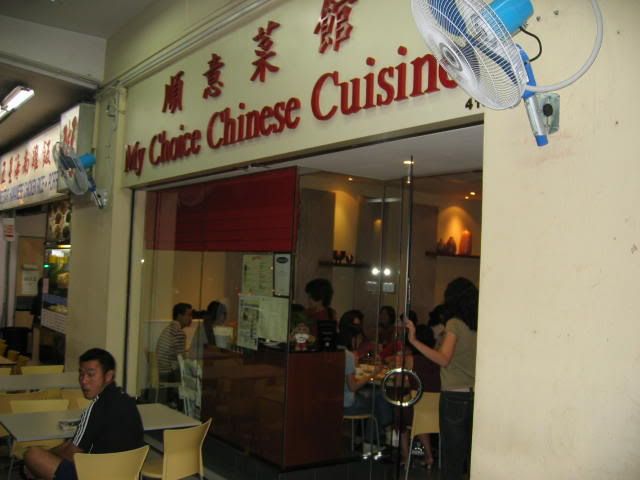 It's actually a pretty casual kind of place, situated next to two Hainanese chicken rice sellers. Thankfully, casual doesn't mean no air-conditioning, otherwise they wouldn't have been quite as crowded as they were that night.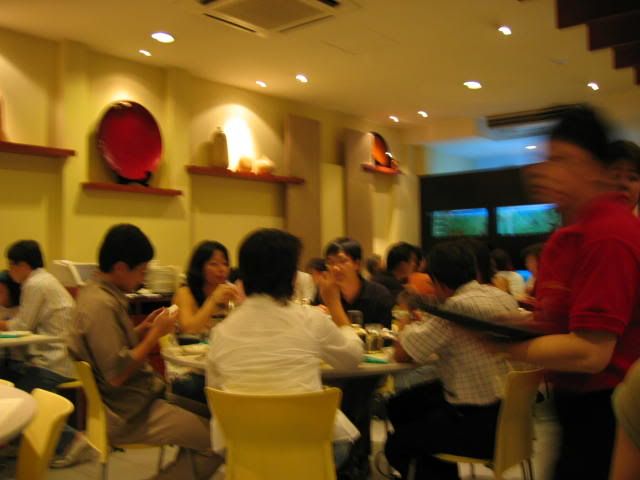 And they were really crowded. Clearly either the food was really good, prices were really low, or a combination of the two. I actually thought the food was good but the prices weren't, but you'll read more about that later. Reservations are highly recommended if you're thinking of heading there for dinner. It does get kind of boisterous, and you may have to raise your voice a bit to talk, but at least there were no crying babies. If you're looking for a genteel, clinking of teacups sort of quiet dinner, then you're in the wrong place.
Service is pretty zippy here, our food arrived within about ten minutes of us placing our orders. Strangely the whole place is staffed by waitresses - I saw no men serving at all.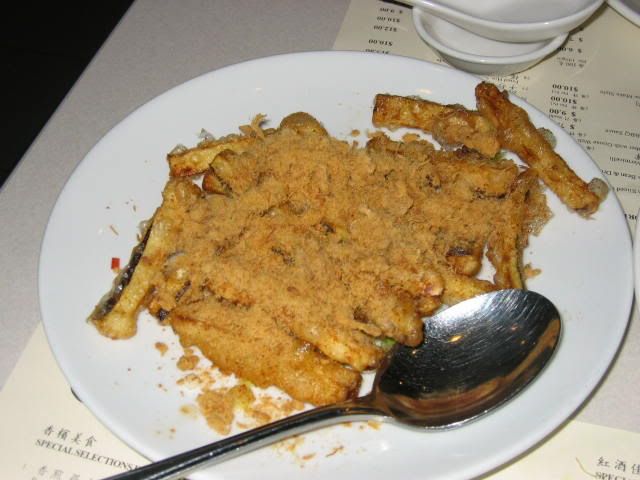 My sister was adamant that we had to order the deep-fried egg plant with pork floss ($10), which I didn't think was that great (3/5), but she insists was extremely good the last time she had it. Maybe I just don't like fried eggplant...tasted a bit woody.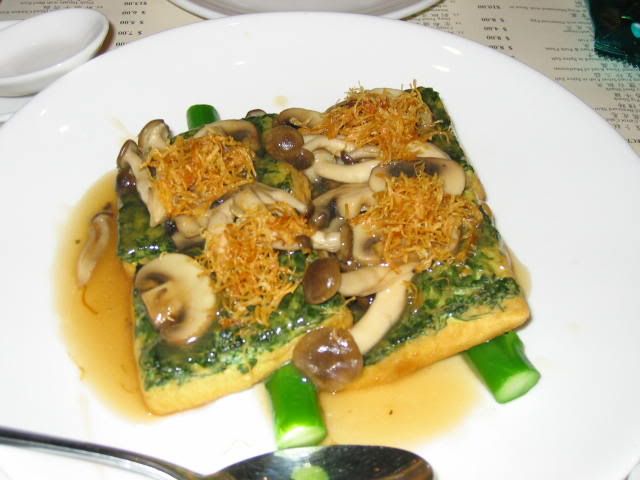 Next was the beancurd stuffed with vegetables (I think it was spinach) and served with asparagus and mushrooms ($14). Now this I quite liked (4.5/5), the beancurd was silken smooth and the spinach added a delightfully different dimension (ooh alliteration), complemented by the thick, gooey sauce and mushrooms.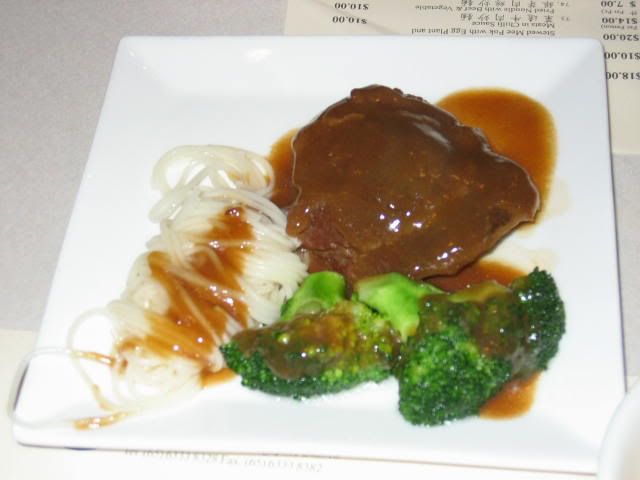 My sister and I shared an order of braised beef cheek ($18), which was part of the inspiration for my
braised veal cheeks
. The cheek was served with broccoli and glass noodles, and was actually pretty good (4/5), which was probably why I was encouraged to serve cheeks for my dinner.
My Choice is not a bad place to come for a quick dinner, especially if you're tired of the slow pace of most higher-end Chinese restaurants. My only gripe is that prices aren't exactly cheap, though, to be fair, the final price tag was about $30 per person, much less than what you'd probably have to pay at most formal restaurants. Service is blazing; our dinner was over in all of thirty minutes within placing our orders, which was fantastic.
My Choice Chinese Cuisine (Chinese)
419 River Valley Raod
Tel: 6333 8328
Location: 3/5
Service: 4.5/5
Ambience: 3/5
Food: 4/5
Overall: Speed meets quality; excellent. Too bad prices weren't lower, but then again, nothing's perfect
Technorati Tags: Reviews, Chinese food, My Choice Chinese Cuisine