Review: The Tea Party Cafe
Still on my visionary quest to find the best scones in Singapore, I decided to try out the Tea Party with May.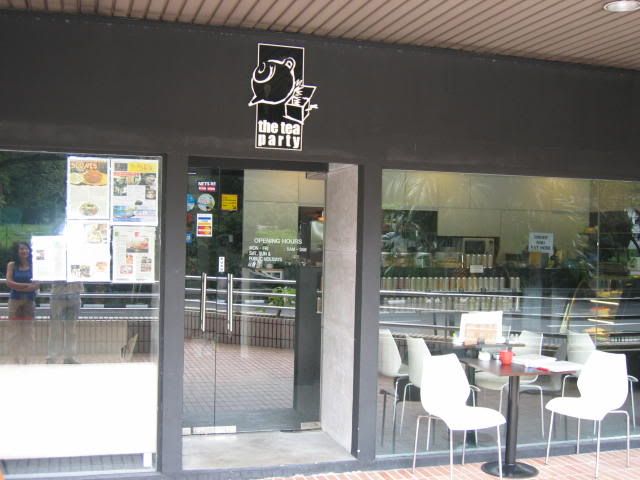 The Tea Party, unsurprisingly, is a little nook in off Sixth Avenue dedicated to the enjoyment of tea. They bill themselves as "a tea lover's haven offering 101 premium teas to ease away all your tensions that arise due to the demands of our fast paced society". Can't get much better than that.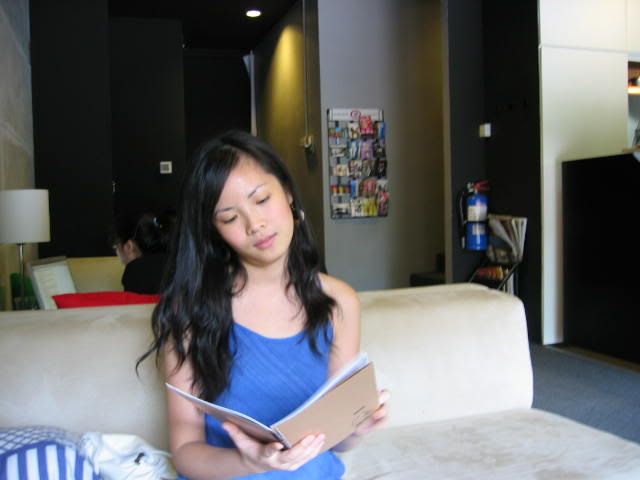 Here you see May studying the menu assiduously, looking suitably gentille while trying to figure out the different blends of tea. There are a number of couches for lounging, though they're not totally comfortable for people like me with long legs. The Tea Party does allow you to use their power points for your laptops and shavers, but they charge you an hourly fee.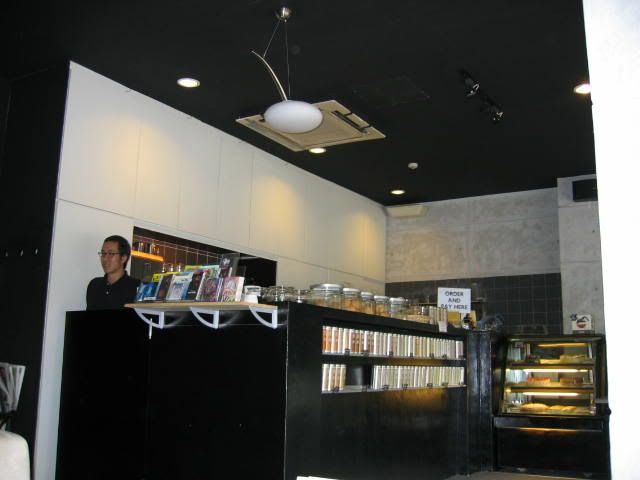 What's a tea party without food, right? The Tea Party serves scones, cakes, and assorted goodies.
Since I am not a great connoisseur of tea, we just decided to share a pot of Sunday blend($8). Tea is tea to me, so I can't really say much about the Sunday blend save that it was hot and quite nice to drink. It seems like every tea parlour in town is using these funky see through teapots and cups these days, as I remember seeing them in
Cafe Rosso
.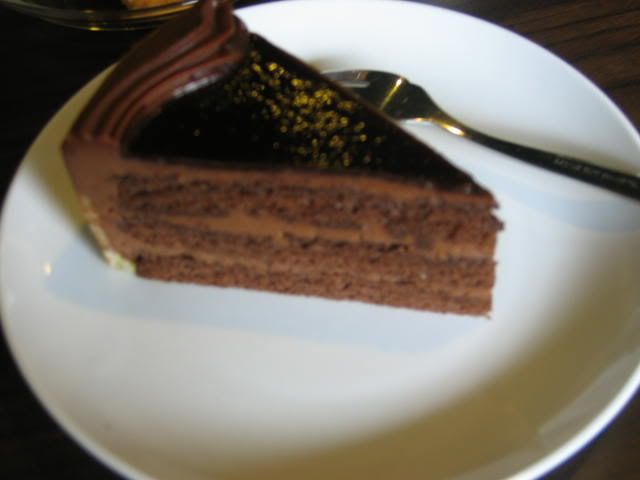 I decided to have a slice of chocolate fudge cake ($5) to go with my tea. The cake wasn't too bad, though not as dense and moist as I would have liked it to be. The chocolate used was probably 40-50% at most, but then again you don't really expect Valrhona for $5.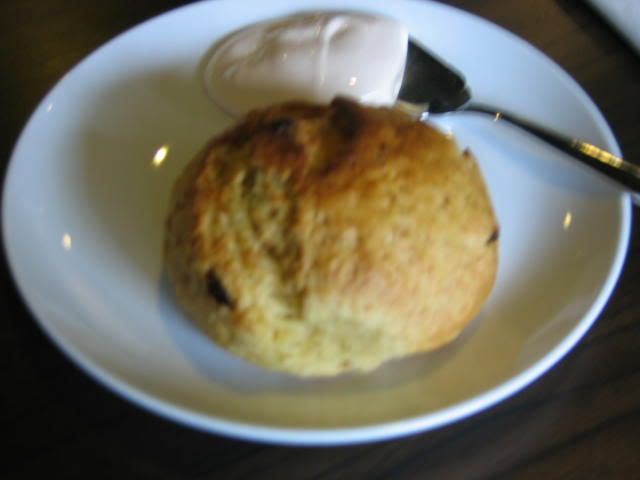 Well one of us had to have a scone, so May chose a raisin scone with strawberry clotted cream ($2.50). I must admit I was a little apprehensive about the scones, since they're not freshly baked (does no one serve scones fresh from the oven these days?), but it wasn't too bad at all. Although not soft and crumbly like a fresh scone would have been, at least it wasn't rock hard. I also thought they should have served butter with the scone, rather than just the clotted cream.
Service at the cafe is pretty decent, where the staff are willing to help you out and give you recommendations. Plus, you get a coupon that entitles you to 20% off your next order. They're also available for business meetings and customised tea parties.
The Tea Party Cafe (Cafe, Casual)
805 Bukit Timah Road #01-07
Tel: 6462 3563
Opening Hours: Mon, Tues, Thurs 8am - 11pm
Wed 12 noon - 11pm
Fri and Sat 8am - midnight
Location: 4/5 (5 if you have a car and live near me)
Ambience: 3.5/5
Service: 4/5
Food: 3.5/5
Overall: A nice place to enjoy a quiet cup of tea and watch the world go by