Review: Il Lido
Every few months or so, the Next Big Thing opens. The Next Big Thing is a new restaurant that everyone fights and battles to be seen at, and is usually the haunt of socialites and tai-tais.
Il Lido is the latest Next Big Thing (though it may soon be overtaken by the eateries at Rochester Park). Located in Sentosa, I can think of no reason anyone would want to go all the way there for a meal, unless you've just finished a round of golf in the evening. Despite this, Il Lido seems to be enjoying fairly brisk business.
Recently, I had the chance to have lunch there and see for myself what the fuss was all about.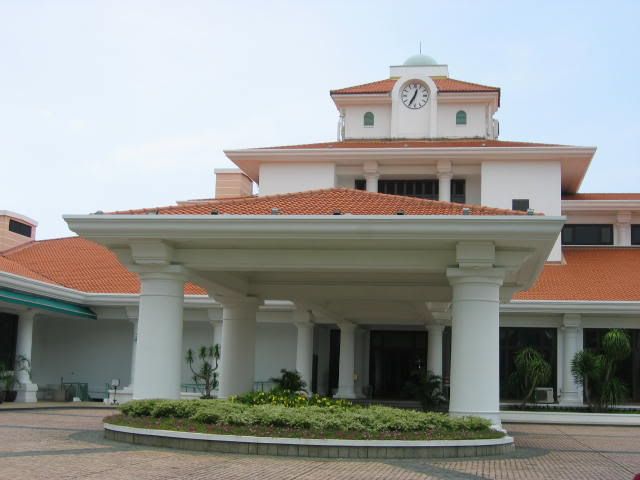 Il Lido is almost completely inacessible without a car, (although its being located on Sentosa would probably have given you some sort of hint) as it is to be found deep within Sentosa, in the building that houses the golf club. It is fairly impressive to be greeted by the towering clubhouse, and you know the view's going to be good.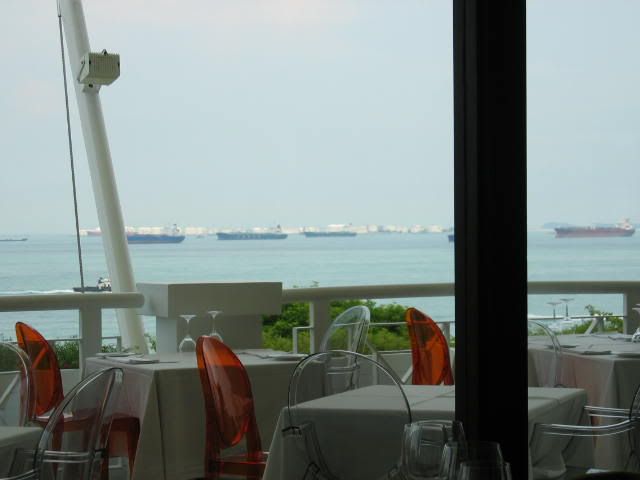 The outdoors dining area offers the best view of the sea, but it is rather hot. As usual, the only people eating outside were expatriates. All the Asians were indoors enjoying the air-conditioning. The view, while extensive, is somewhat marred by the fact that the only things you get to see are large tankers.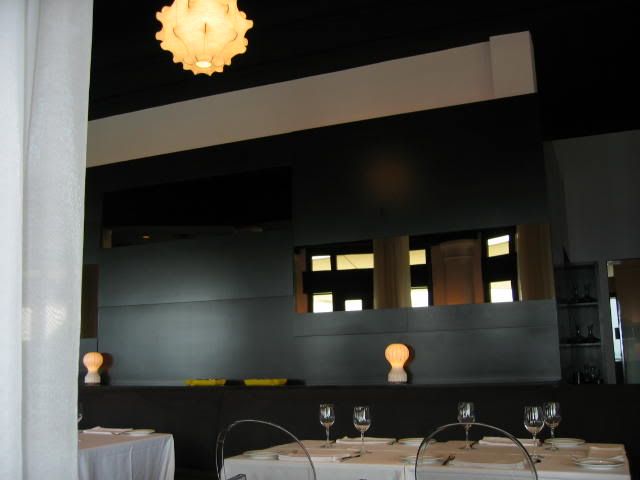 The interior of the restaurant is pretty funky, with black surfaces and gauzy white drapes. Oddly-shaped lights and see-through chairs complete the ensemble, brightening up the restaurant.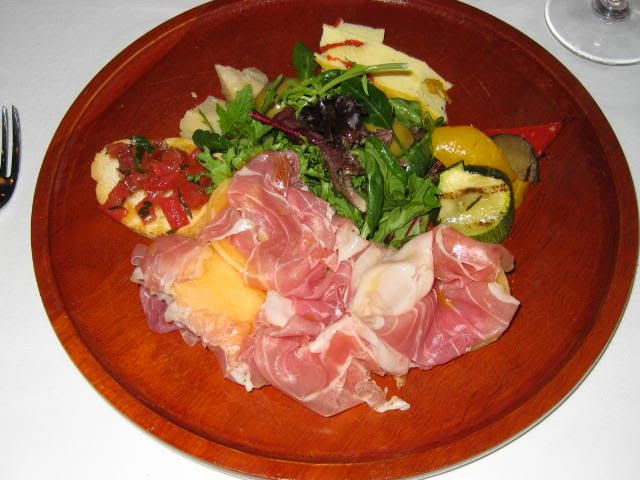 I had a starter platter ($22), which consisted of a bit of everything - prosciutto with melon, bruschetta, salad, cheese and grilled vegetables. Pretty decently sized as well, which is a good thing, because prices here aren't that cheap; on par with such heavy Italian luminaries as Pontini, Garibaldi and Senso. Coupled with the remote location, that could be a problem in the future.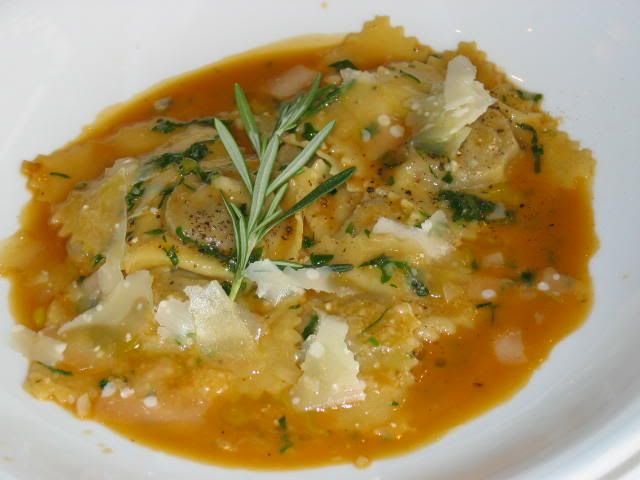 For the main course, I decided to have a veal ravioli ($26), which was already one of the more economical orders on the menu. This was, unfortunately, quite a disaster. The ravioli was very cheesy, and the sauce wasn't meaty enough. The worst bit though, was the ravioli itself. The veal filling was powdery, as if there was flour mixed into the veal - not pleasant at all.
Under the circumstances, I decided to forego the dessert.
Service was fairly reasonable, with the waiter being good enough to accomodate our special requests. Ambience isn't too bad, and I suppose enjoying a dinner as the sun sets over the sea must be fairly spectacular. Not enough reason for me to go back though, especially at such inflated prices.
Apparently there is a $26 set lunch, but that's only available on weekdays.
Il Lido (Italian)
Sentosa Golf Club
27 Bt Manis Rd #02-00.
Tel: 6866 1977

Location: 1/5
Ambience: 4/5
Service: 3/5
Food: 2/5
Overall: Save your money for Oso or Garibaldi