Review: Wild Rocket
Wild Rocket is a new restaurant (slightly over three months now) that has enjoyed a fair amount of publicity in
food
blogs
and the food section of the local papers. Judging from the number of patrons, owner-chef Willin Low is certainly right when he says it "pays to be a media whore".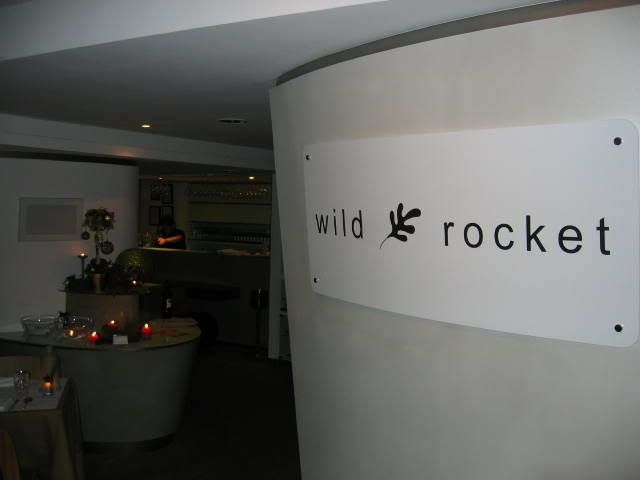 Wild Rocket is tucked away in Hangout Hotel at Mount Emily, possibly one of the most remote areas to start a restaurant, but there were a considerable number of intrepid diners, including ourselves, for whom the distance and location were no problem.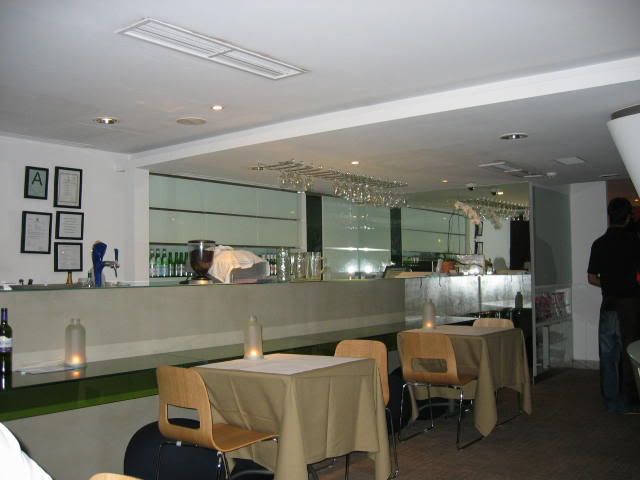 The restaurant boasts one of the nicest interiors I've seen in a while, not stark and modernist, nor stodgy and conformist. The effect of the layout and lighting was muted at dinner time, but pleasurable nonetheless, so I imagine it would look fantastic at lunch time.
I decided to go for the mushroom soup ($8) as an appetiser, and regretted that decision as soon as the soup arrived. I would like to give the restaurant the benefit of the doubt and say that there's no way they would use MSG in their soup, but I can think of no other explanation for the incredible saltiness and throat-itching spiciness of their soup, totally overpowering any mushroom flavour that might have been present. Perhaps the stock they were using was a high-sodium variety. Whatever the reason, the soup was quite unpleasant (2/5).
[Ed: See this post for another review and Chef Willin Low's emphatic refutation of any suggestion that MSG was used in the soup.]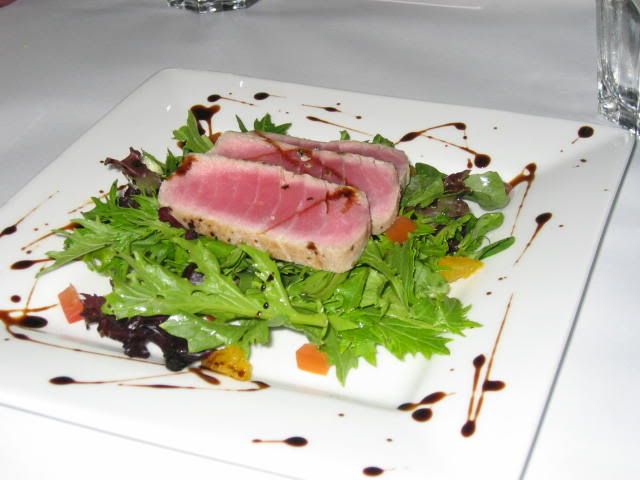 My sister changed her order from a mushroom soup to a tuna salad, which was apparently as good as it looked. Sometimes it pays to be adventurous.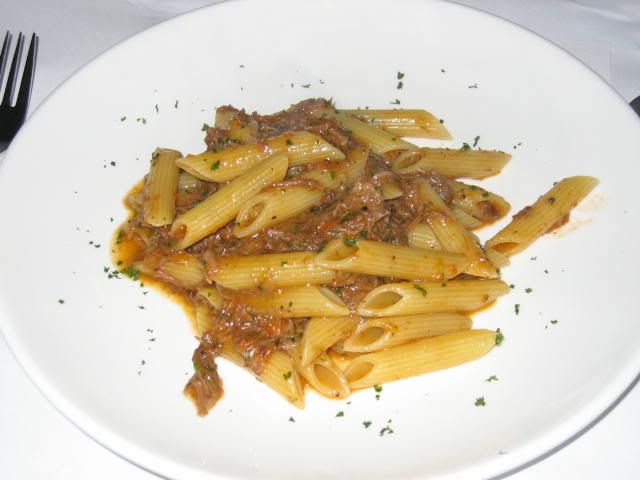 Thankfully, my main course of Braised Veal Cheek Penne with Green Peppercorns ($17.50) really shone through (4/5), restoring my pleasant dining experience. The veal cheek was braised to disintegration, and the rich, full-bodied sauce blended well with the chunky penne to produce a main course both tasty and filling.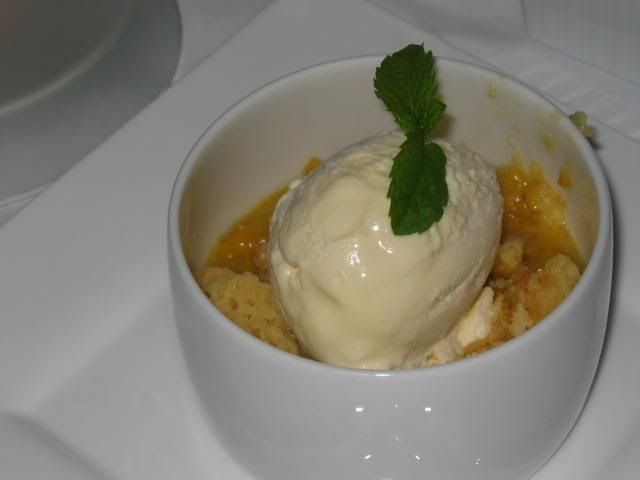 Dessert was a shared Mango Crumble ($10) served with vanilla ice cream, which was an interesting concoction (3/5), but I thought wasn't quite complex enough in its tastes, as both the mango and vanilla were sweet. Texturally, though, there was a nice contrast between the rich smoothness of the mango and the coarseness of the crumble.
Service was earnest enough, with us rarely wanting for a waiter, and received a boost when Willin emerged from the kitchen to have a chat with us. For a three month old restaurant, Wild Rocket seems to be doing pretty well for itself.
Wild Rocket (Modern)
Hangout Hotel
10A Upper Wilkie Road
Tel: 6339 9448
Website
Location: 2/5
Ambience: 4/5
Service: 3.5/5
Food: 3/5
Overall: Wild Rocket's still finding its feet, but is a good option for a quiet dinner at refreshing new eatery.
Technorati Tags: Reviews, Wild Rocket, Modern, Wild Rocket