Review: Casa Roma
Have you RSVPed for the upcoming floggers' dinner?
I have learned, the hard way, and to my great inconvenience, that many places are not open for lunch on Mondays. In fact, on a business card I acquired some years ago, Casa Roma states that they are not open on Mondays, though apparently they've changed that policy.
After driving to Papi and finding it closed, and then to Pizza da Donato, which was also closed, we eventually settled, tired and disgruntled, for Casa Roma. A low-key, unremarkable Italian eatery along Bukit Timah, only a few doors away from an outlet of the Pasta Fresca chain. Despite the competition, both places seem to be doing well.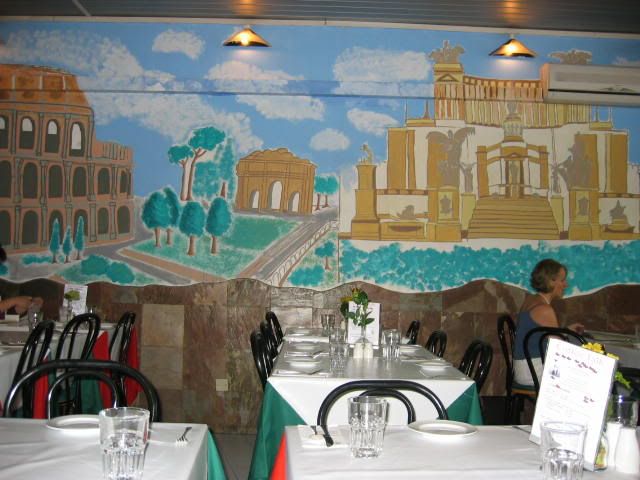 Ordinarily this would be classified as "Italian", but the decor is slightly kitsch, and with plastic tablecloths, I think I can be forgiven for labelling it "Casual".
The eatery has an excellent frontage, which endows the interior with lots of light, so it's quite pleasant. Not sure what the lighting is like at night, though.
Service is eager, if somewhat incoherent. It took us a while to figure out what the specials of the day were, and this was only because they were helpfully written on a chalkboard.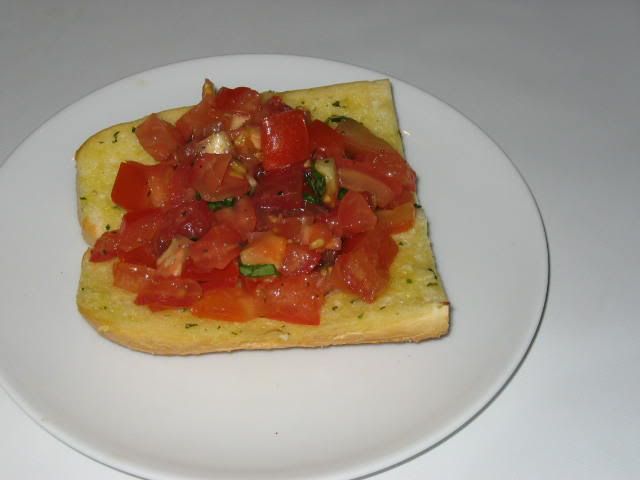 I was feeling understandably peckish from driving about, so we shared an order of bruschetta ($4). Interestingly, it comes on soft garlic bread, the kind you might order at Pizza Hut. While not very authentic, it was still very good, and the tomato concasse was quite excellent.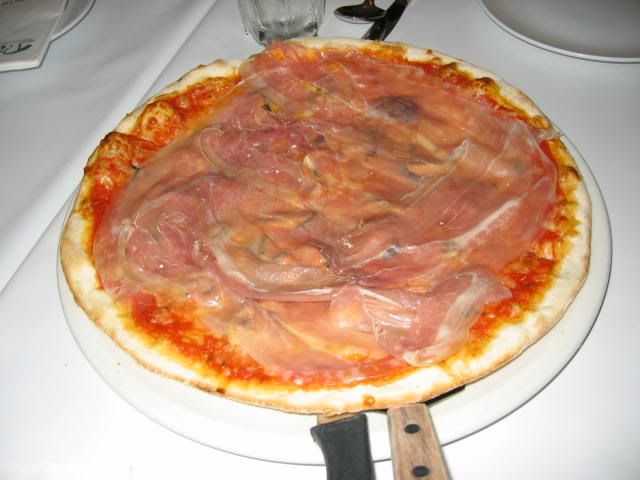 I had a pizza prosciutto e funghi, which I unwisely chose to be topped with parma ham, causing the price to be bumped up to $22. The parma ham didn't look or smell too fresh, but it was still edible. Casa Roma makes very competent thin-crust pizzas, and they're very generous with the size of their pizzas. Usually one is enough for two people, but if you're a big eater you should have no problems.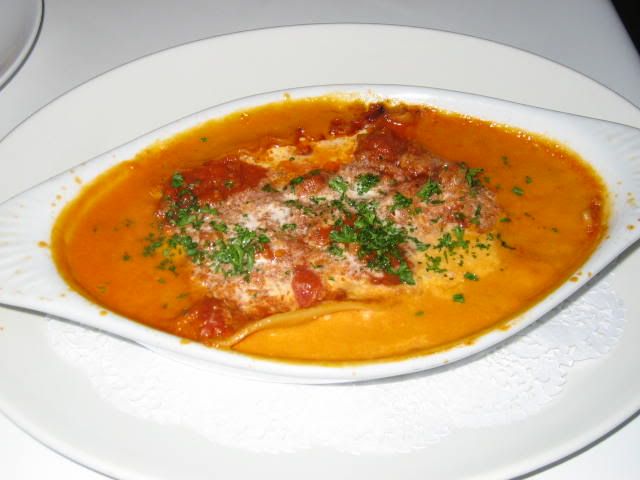 May had the lasagne ($17), which was rather too liquid and runny for my tastes.
Casa Roma only charges the 10% service charge, so it can be a fairly reasonable place to dine depending on what you order.
Casa Roma (Casual)
833 Bukit Timah Road
#01-09, Royal Ville
Tel: 6464 8509

Location: 5/5
Service: 3.5/5
Ambience: 2.5/5
Food: 3/5
Overall: Convenient and reliable, with few extra charges