Review: PS Cafe
Apparently third time's the charm, because we finally managed to get a place at PS Cafe for supper, though not without some difficulties along the way.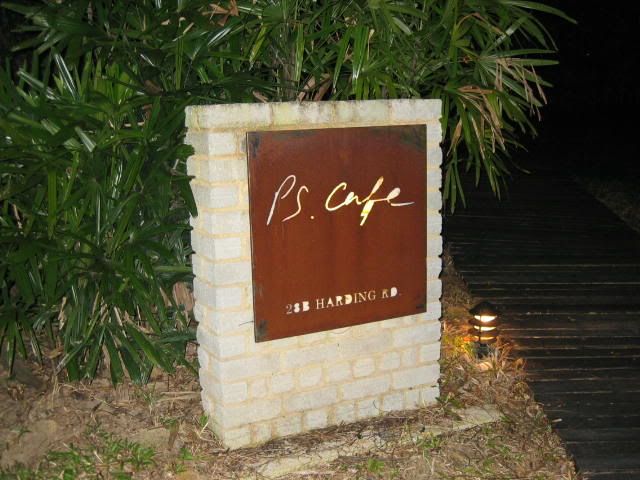 PS cafe looks much better by night than it does during the day, as all of Dempsey Road is blanketed in darkness with only PS Cafe lit up like a beacon of warmth and welcome.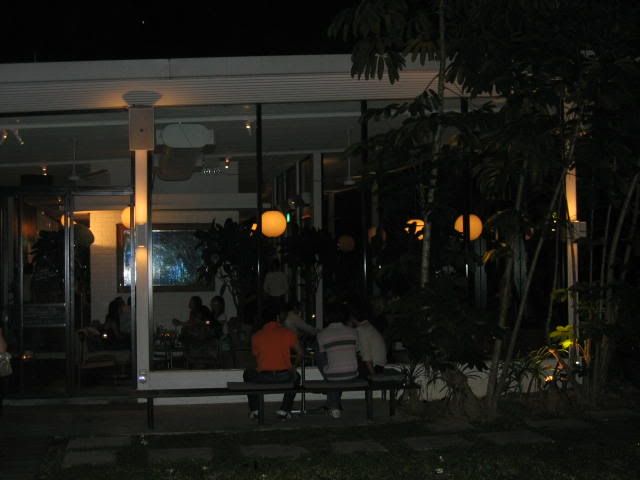 The reason for that is that on a Friday evening, PS Cafe is incredibly packed. It may have had something to do with the fact that Dick Lee was celebrating a birthday there, but I'm sure it would have been full even without his party. We were there for supper, at 10pm, and we were told that we would have to wait at least half an hour for a table to be freed up.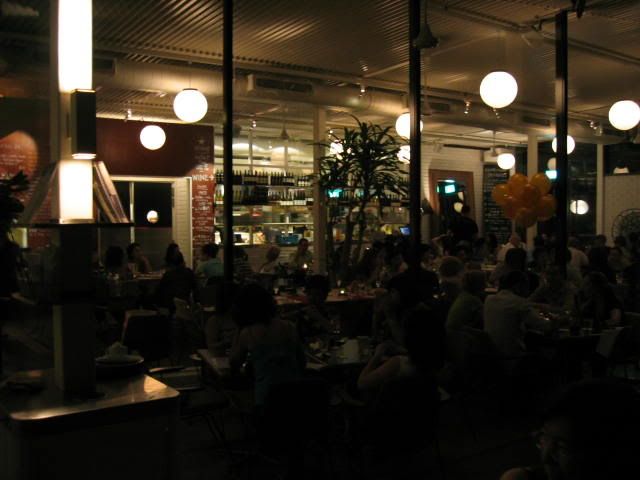 Eventually, we settled for a table outside while we waited for a table inside to be cleared. While it was pleasant enough outside among the trees, it was too dark and humid to be truly enjoyable, so it was with great relief that we adjourned back into the air-conditioned interior for our just desserts.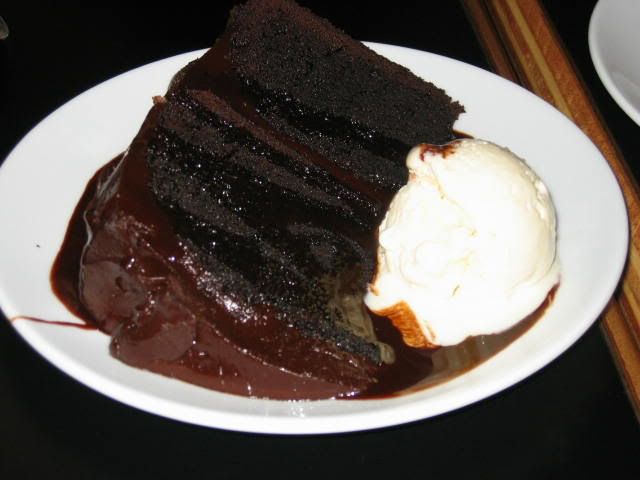 We had a double fudge chocolate cake, which was the most massive chocolate cake I'd ever seen, quite possibly the mother of all chocolate cakes. Thick, soft chocolate sponge was enveloped in a heart-stopping amount of fudge and slathered with a generous quantity of chocolate syrup, served with vanilla ice cream. A tad rich, but whatever doesn't kill you makes you very happy indeed.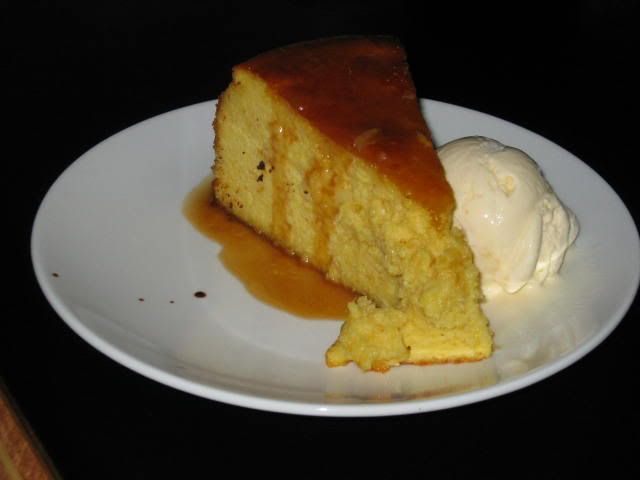 We also had a flourless orange cake, which was surprisingly light for a flourless product. I didn't have much of this, as I was somewhat distracted by the chocolate cake.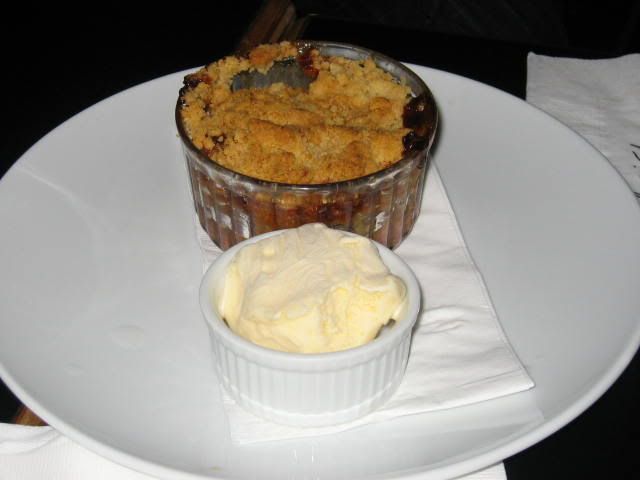 A banana and mango crumble was also ordered, and I find that I'm beginning to like crumble more and more. All those soft, caramelised fruits exuding sweet juices, offset and absorbed by the flaky, buttery crumble, is my idea of a hearty dessert.
Service is not too shabby, even at the peak of business, and the atmosphere is laid-back, easy and almost boisterous. Actually finding a table, without a reservation, might be something of a nightmare though. Even getting a reservation is problematic, with a different contact number to call.
PS Cafe (casual)
28B Harding Road
Tel: 6479 3343
Reservations: 9070 8782
Website

Location: 2/5 (Remote!)
Ambience: 3.5/5 (4 if at night)
Service: 3.5/5
Food: 3.5/5 (based solely on dessert)
Overall: Probably best to come for a full meal then round off with dessert